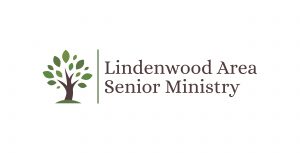 Here is an opportunity to volunteer and help others
As residents of Lindenwood Park we all know we have a great place to live.  In addition, many of you heard of Lindenwood Area Senior Ministry (LASM).  It is a multi pronged program supported by several churches in the area.
One of LASM's programs is a transportation ministry that provides assistance to older adult residents (60+) in our area.  It provides persons needing rides to medical, dental, and physical therapy appointments with people who can provide rides to these visits.
If you are seeking a wonderful volunteer opportunity this could be the one.  Benefits of volunteering are many:
It provides us with a sense of purpose
It brings a sense of satisfaction to help others
It provides us with a sense of community
It helps us meet new friends
     It brings fun into your life
     It provides our community members with services we need
The hours are set by you and can be very flexible to fit in with your life.
The appointments are made at least 1-2 weeks in advance.
Drivers must be 25+, provide proof of insurance, and be fully vaccinated/boosted.
Please consider this opportunity.  If you are interested or would like more information, please call LASM at 314-647-4591 or email katie@lasministry.org.